We had a great Thanksgiving. The past 4 years we've gone to my in-laws for the holiday and then they come over here for Christmas. It works out great for all except THIS year my weekend to work and my Thanksgiving to work fell at the same time. The good news is I got to stay home and spend it with my side of the family AND I actually got off work Thanksgiving night, so I was able to stay all day. I was so stuffed with turkey and dressing and casseroles I thought I would never eat again...but alas...then came dessert! We actually had a whole week of Thanksgiving. Kai and Lisa came down on Sunday to celebrate and we cooked a big Thanksgiving meal then ate the leftovers for 2 days. Mmmmm! The boys were sweet enough to take us to see Twilight. Yay! It was so good....I mean for a teeny bopper movie...it was good. If anyone out there hasn't read them...I highly recommend them. Yes...it's about vampire love but it's written for preteens so it's wholesome and I haven't met one person who could put the book down once they started. Overall, it was a great holiday. We have so many things to be thankful for. God has blessed us with love, family, friends, jobs, warm shelter over our heads, and food for our bellies. My dad's chemo/radiation are going well...even though he has bad days and is tired a lot he's done really well the past 3 weeks. Radiation apparently agrees with him. I'm so thankful God hears and answers our prayers. What a wonderful thing. I'm so thankful God sacrificed his Son for us to have salvation. Thank God for his grace. Where would we be without it? What are ya'll thankful for this year???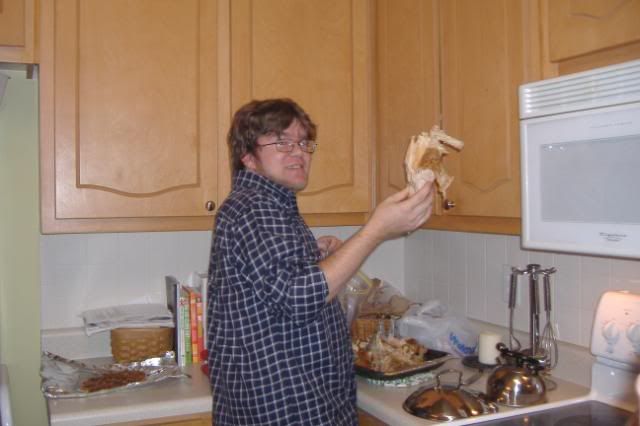 Want some turkey??
Kai and Casey played the wishbone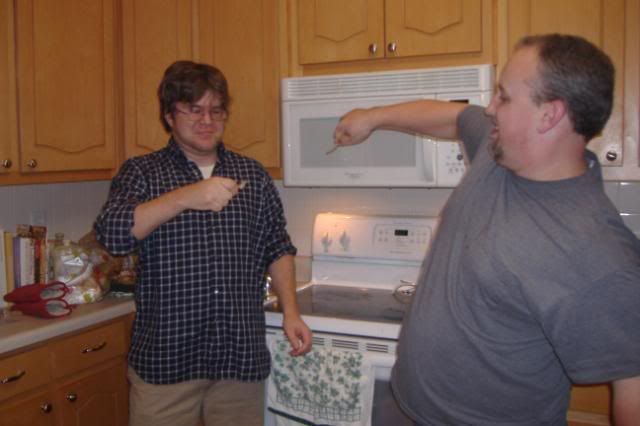 Kai won! Hope his wish came true.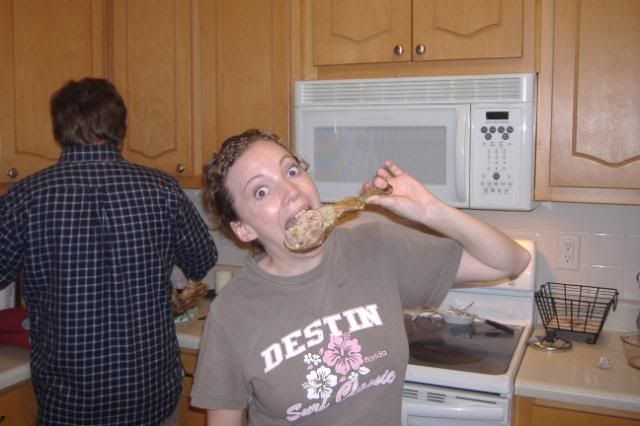 TURKEY!!!!
Lisa had just started reading Twilight when she came and of course...this is what we did. She couldn't put it down. I even wanted to reread the 1st one before the movie because it's so good!
She read Chloe to sleep. How sweet!
This is Chloe after the turkey! This is her new way to lay on the couch. Usually she lays on the back cushion but her belly was too full and she couldn't make the extra climb.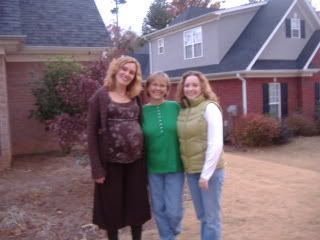 My mom and sister and me at Thanksgiving.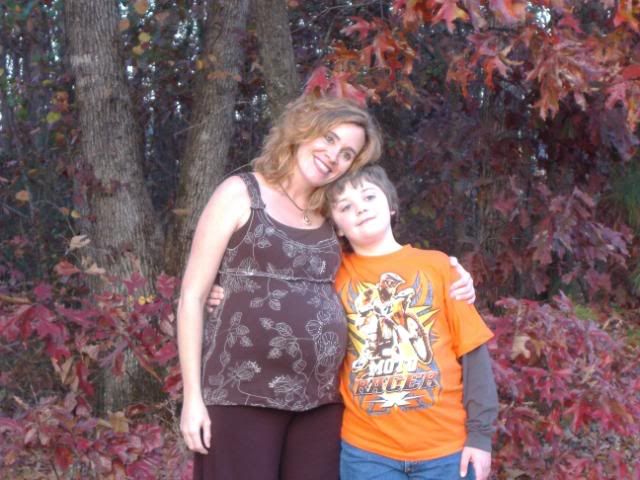 Ginger and my nephew Zack and soon to be niece Murphy!!
The Colson fam