We went to Snowshoe last week for Spring Break/Our Anniversary. It was Bee-utiful!! It snowed the first 2 days we were there...I'm talking snowflakes bigger than me! You had to wear everything but the kitchen sink to keep warm in the 20 degree weather. It was great just to get away from the real world for a few days and spend some time together. Here are a few pics of the trip. We don't have any of us actually skiing and snowboarding because honestly we were just trying to not fall on our booties!! I fell and hurt my knees the 2nd day so after that I hung out at Starbucks drinking coffee and reading by the fireplace...Not too shabby for the injured!Casey snowboarded and probably enjoyed going down the mountain at warp speed without me.
Look at all that Snow!!!! You can't even see the other chairs because they're covered in the white stuff!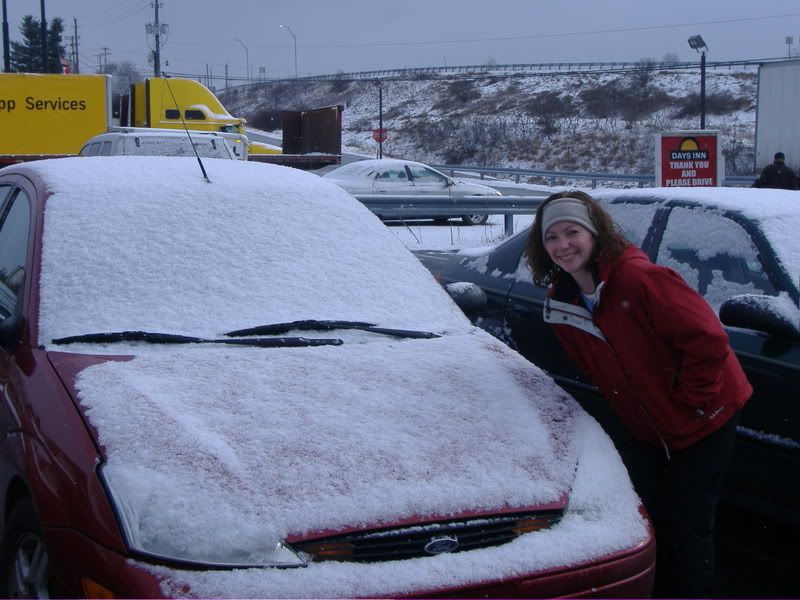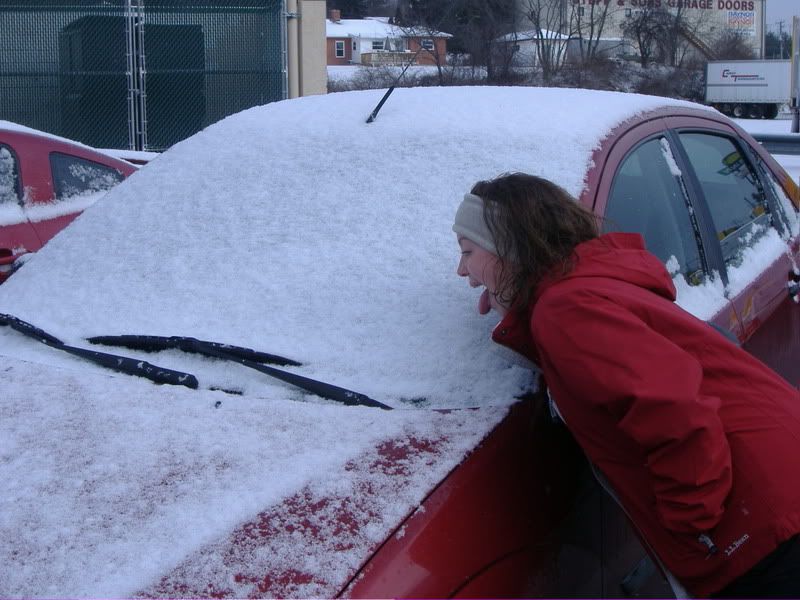 We drove up earlier and spent the night a couple hours away so we would have more ski time. This is what our car looked like the next morning.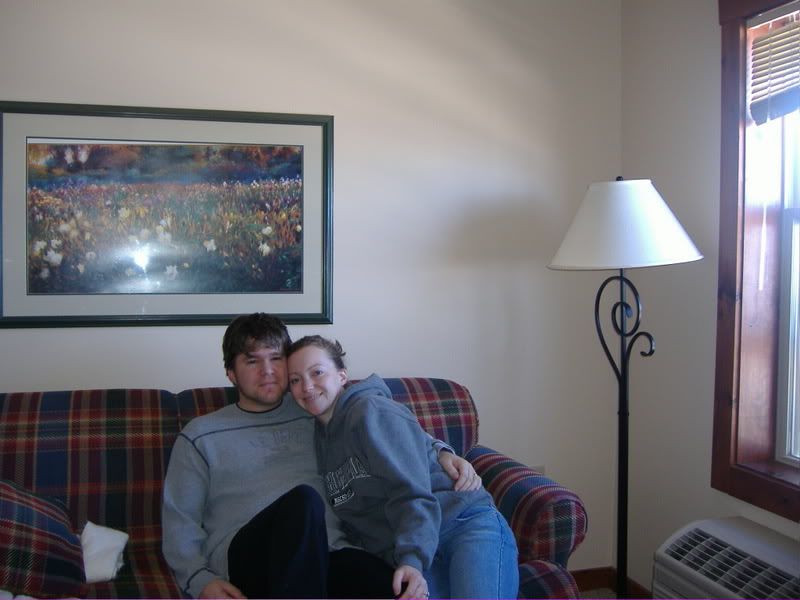 This is our studio room with a great view of the mountains.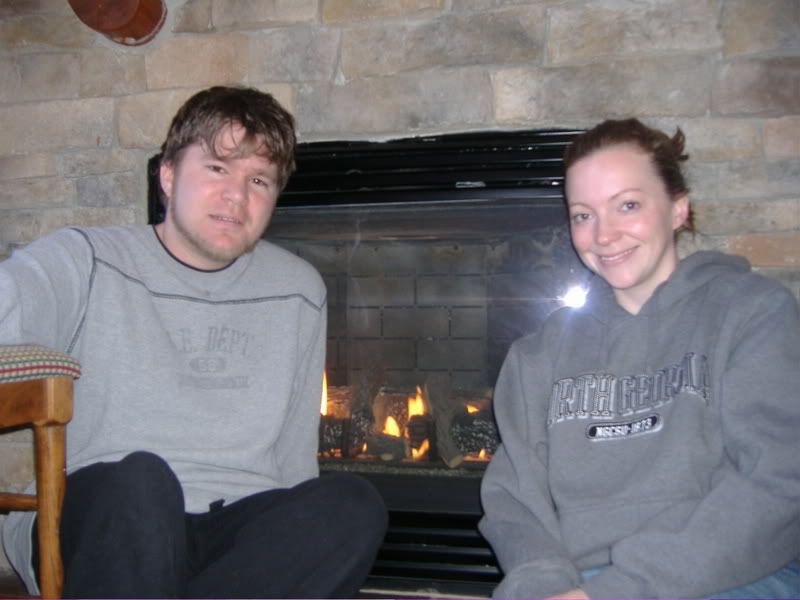 We warmed our feet and backsides by the fire.