I forgot to post the pictures of our work in progress.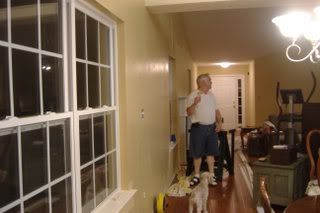 Larry and his favorite tool....the tiny roller!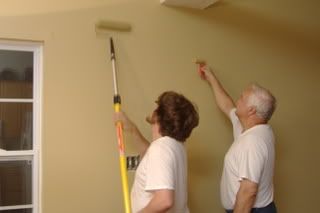 He sure did love to paint with that thing. He was teaching Casey the proper way to apply paint. Like father like son! I'm surprised it didn't take longer!
This was the box of its own imagination. I swear....every time you got near the thing it would spring out all the nails! Hee....Hee!
Larry working so hard!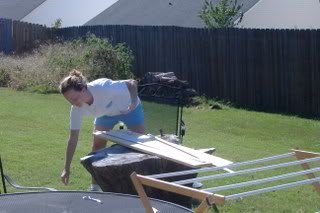 Me doing an awesome paint job on the trim.
What??? Are you NOT to supposed to eat paint?