Well....silly us tried to take on a big project right before Christmas. We're putting in hardwood floors in pretty much the whole house except for 2 bedrooms. Chloe has made our carpet her own personal playground...so it was way past time to take up the nasty stuff. We didn't think it would take very long but....ahem...we were wrong. It's 5 days before Christmas and we don't even have a tree yet. It's ok...I've had my share of flipping out. As a woman...you want everything in your home to be beautiful, clean, and IN ORDER....especially at Christmas! Now...the floors are in except for our bedroom...which we'll do after the holidays. I'll post some more pics after I've cleaned better, decorated, and the molding is in.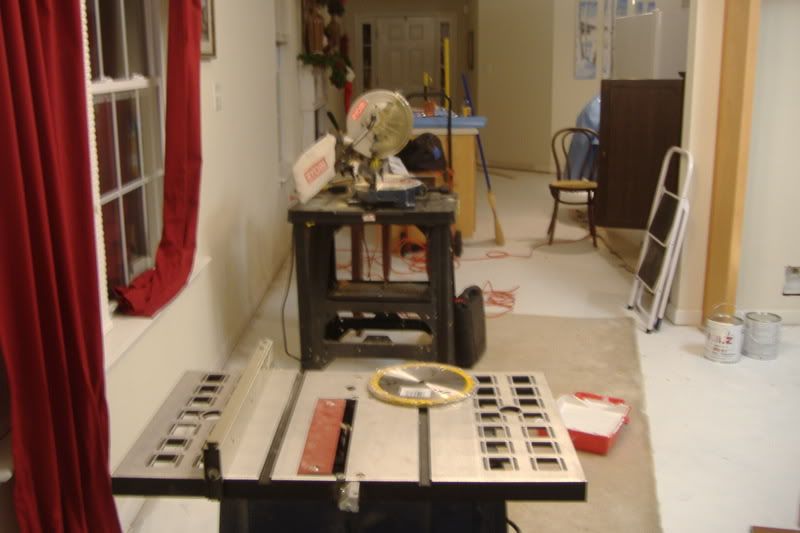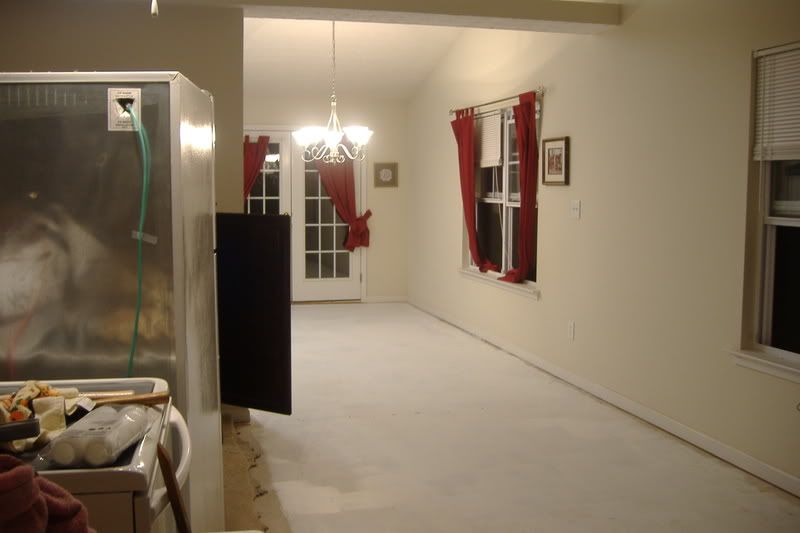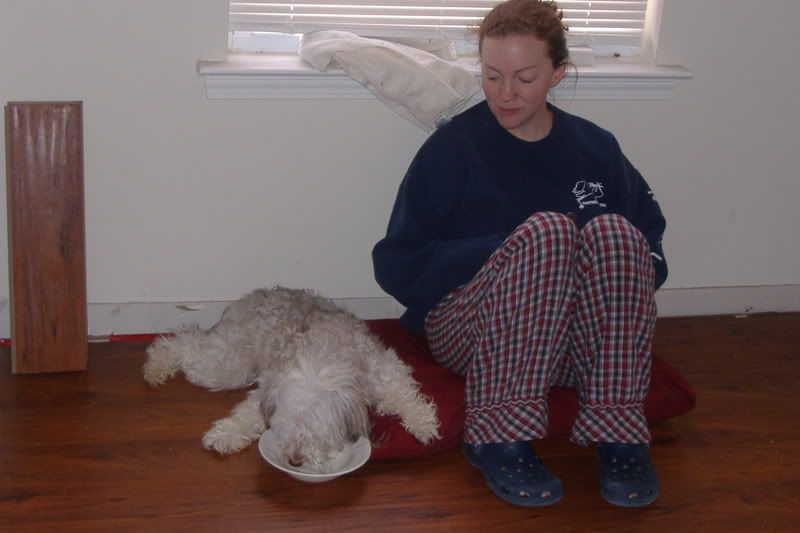 I just thought this was cute of Chloe. We had some cereal and she was too tired to stand and drink my milk. :)
We had some dinner on our beautiful saw table in the living room. Talk about fancy!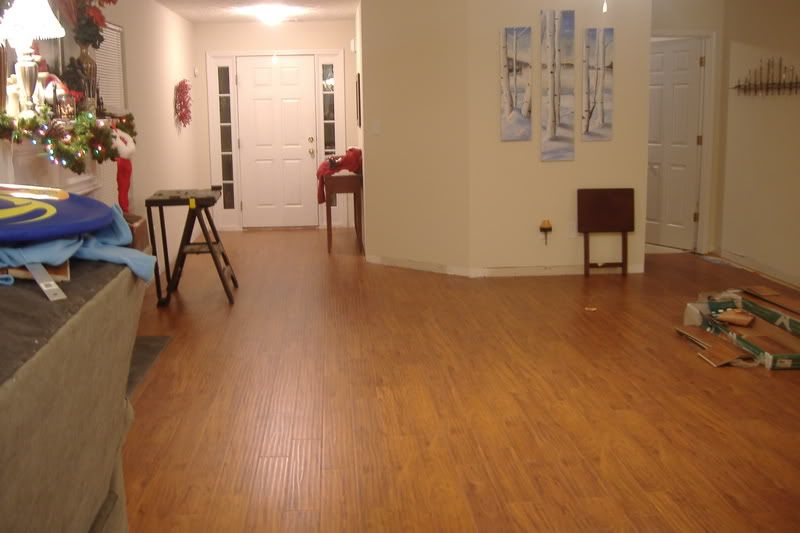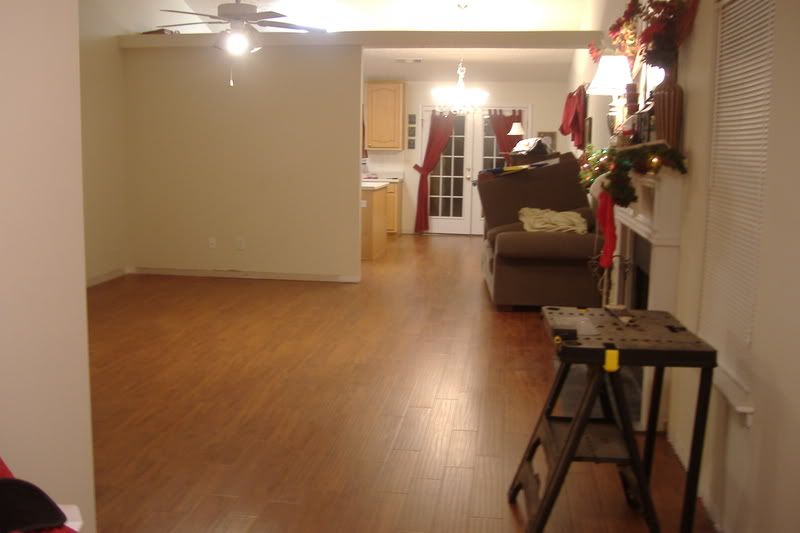 This is the living room and looking into the kitchen