We've had an eventful weekend. On Saturday night, our friend Kate Lovelace got married. Some of you may remember her from North Georgia. Kate and I went to church together and were in the youth group. The wedding was beautiful....the dress....the ceremony....the flowers. Everything! Sadly I didn't take a picture of her. I'm kicking myself for it now. It was great to catch up with old friends from church. Then on Sunday.....Mrs. Mary Catherine had her 1st baby shower! Yippeee! She's 30 weeks now and looks beautiful. MC got tons of great gifts. We can't wait to meet the little guy!!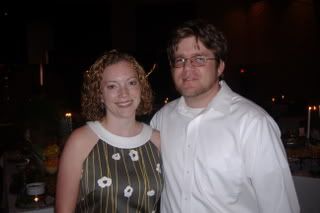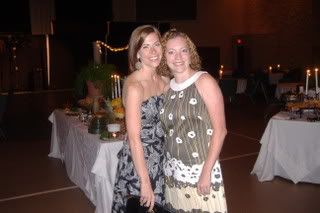 It was great to see Caroline!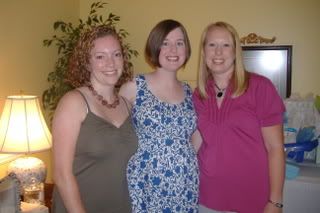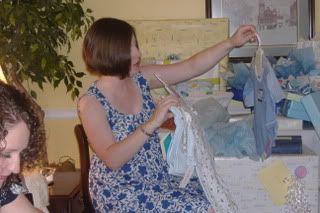 She got lots of great stuff! Everything a little boy needs!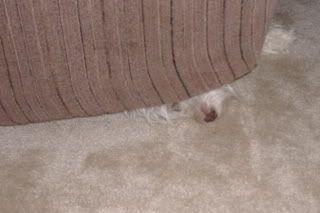 I had to put this pic up. As I was writing my blog, I heard the sound my dog, Chloe, makes when she stretches. I looked around, but no Chloe to be seen. Then....I thought...hmmm. I look under the couch we have in our office and this is all I could see. Her cute little nose and paw sticking out! It made me laugh. She sure is creative when she wants some privacy!